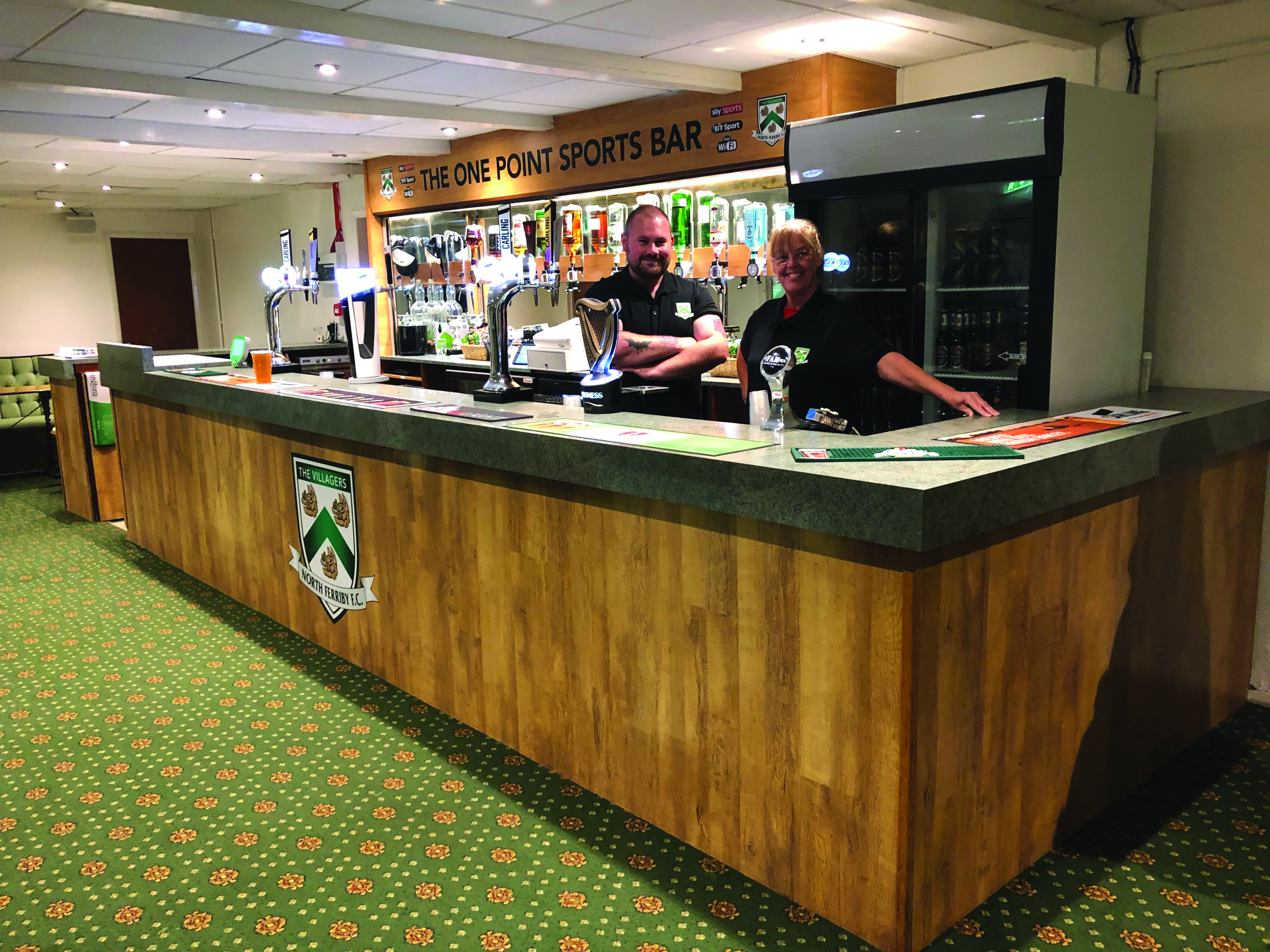 The One Point Sports Bar
JOIN US AT THE ONE POINT SPORTS BAR
Come down to The One Point Sports bar to watch a game or just meet up for a chat. You will always find a friendly welcome and a variety of sports to watch on our screens including all the top live games from the Premier League and Championship shown on Sky Sports and BT Sport.
At the bar we now serve Guinness and Madri on draft in addition to Carling, Coors Light, Caffrey's and Cold River Cider.
We look forward to seeing you soon.
Other than on 'First Team' match days, Mike will be serving a range of hot drinks and snacks from the Sports Bar, including:
Drinks: Tea, Coffee (choice of four), Bovril, Hot Chocolate and Soup (choice of three).
Snacks: Toasties (choice of five), Hot Dogs, Burgers, Various crisps/nuts and selection of choc bars.
Opening hours
Saturday 12 noon - 7:00pm
Sunday 10:00am - 4:00pm
Monday 6.30pm -10:30pm
Tuesday 6:00pm - 11.00pm (Match days and Darts nights only)
Thursday 6pm - 10.30pm
Contact us
Mike Sketch - One Point Sports Bar: clubhouse@northferribyfc.co.uk
Martin Ward - Monday Night 6's: 6league@northferribyfc.co.uk