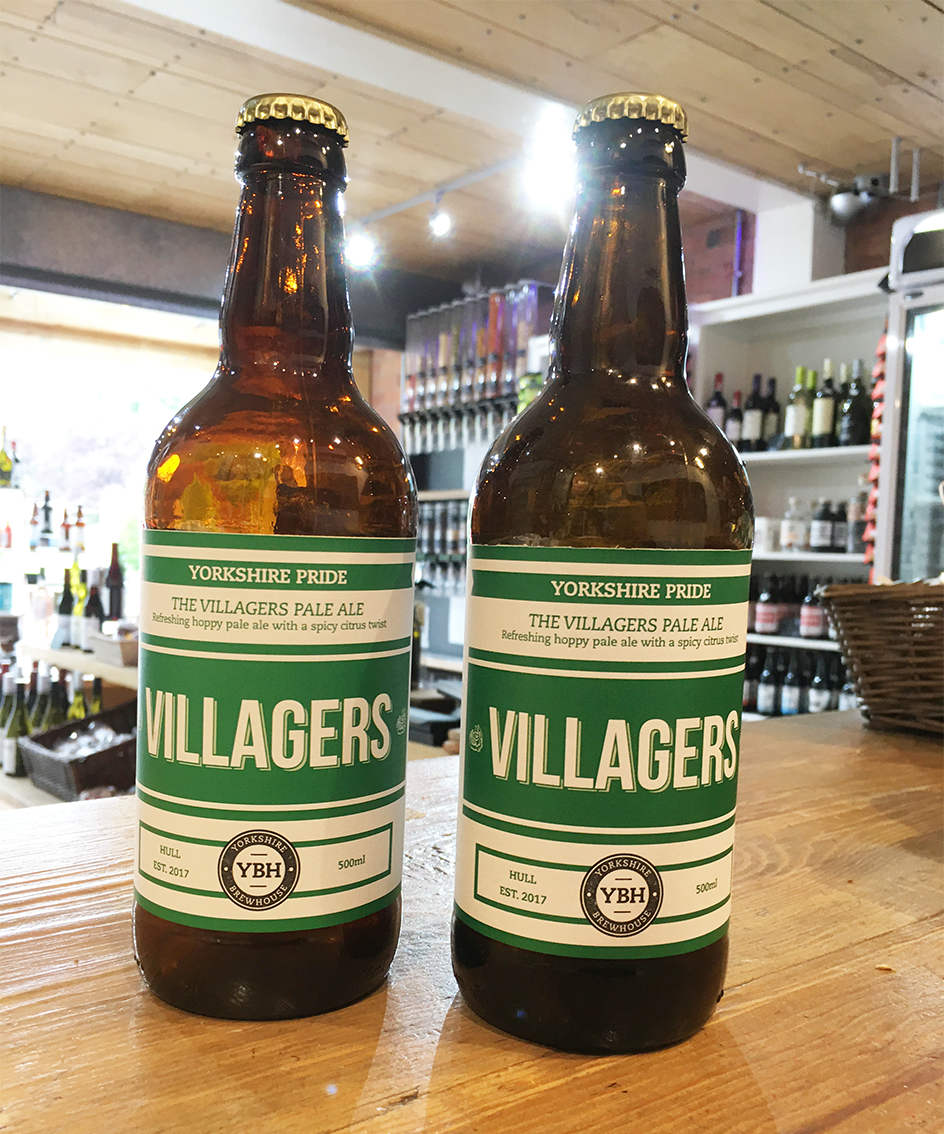 The Villagers Pale Ale!
Wednesday 6th of July 2022
In partnership with The Clockface Pantry (who are in North Ferriby opposite the Church), we're delighted to announce our very own locally brewed 'Villagers' Pale Ale is now available in The One Point Sports Bar.
The Ale is produced by local brewers Yorkshire Brew House who are based in Hull.