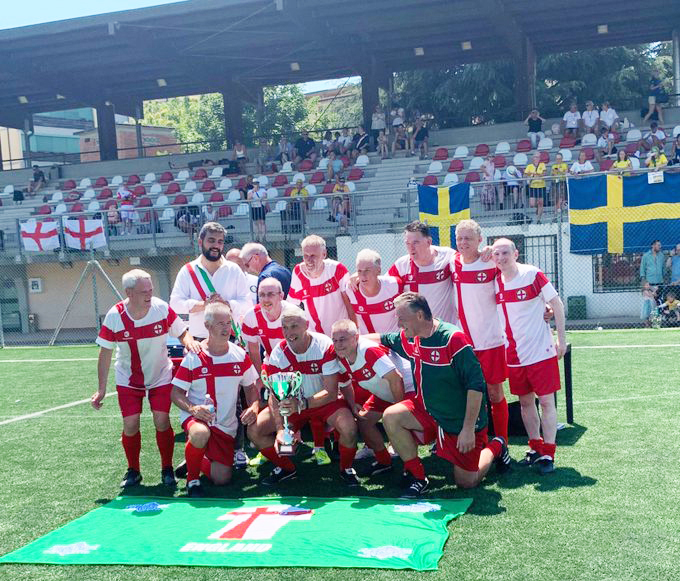 North Ferriby players win World Cup!
Monday 18th of July 2022
What an incredible achievement; the England team, including North Ferriby players Steve Leake (seen holding cup) and Peter Hadgraft, have won the Walking Football World Cup played in Florence, Italy.
Huge congratulations to all of the England players for their fantastic performances having remained unbeaten throughout the tournament and especially to Steve and Peter.