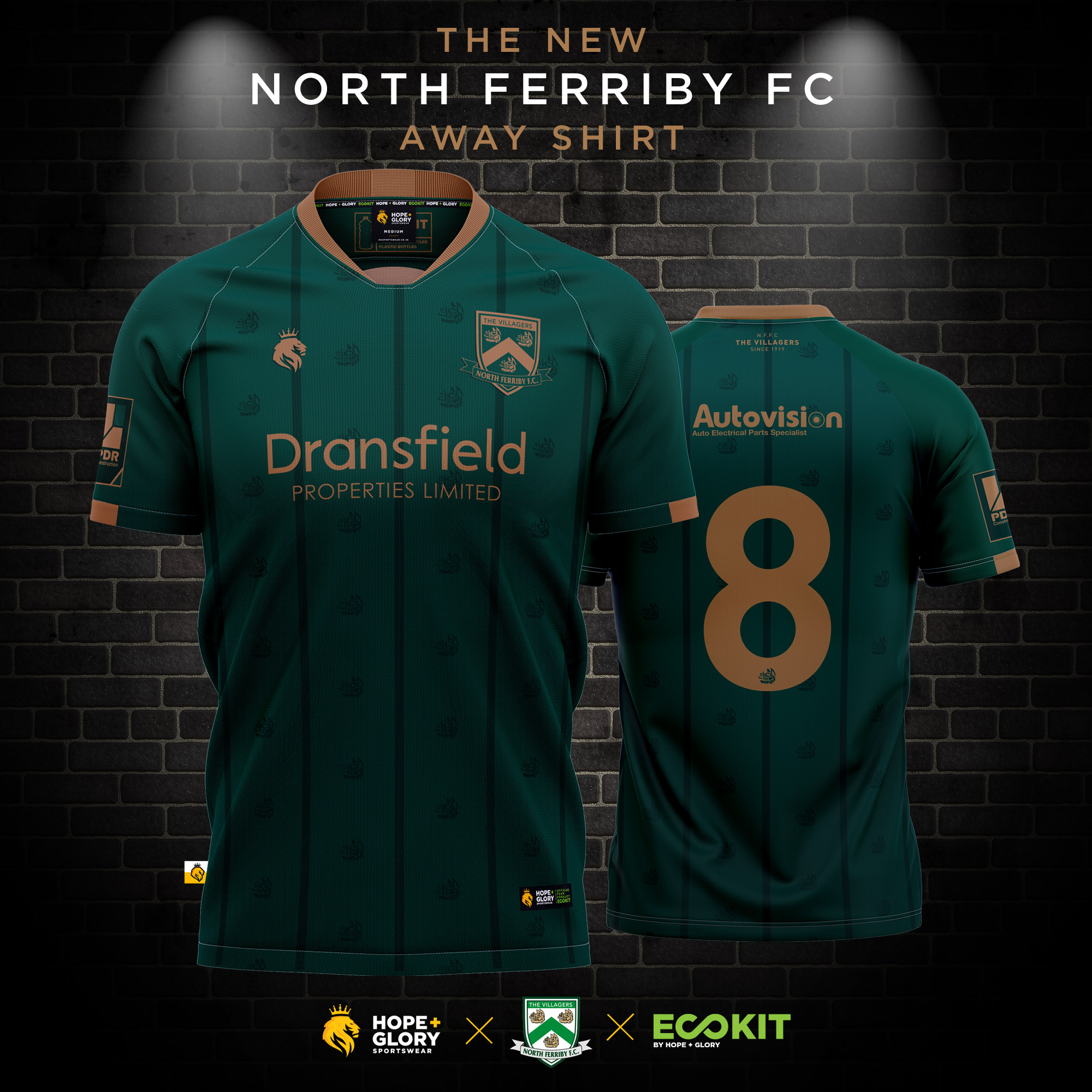 New 'away' shirt launched and now available.
Monday 21st of September 2020
The club is both excited and delighted to launch our new away shirt for the 2020-21 campaign. In a complete change from last seasons 'one-off' retro design to commemorate 100 years of football in Ferriby, this new shirt is innovative in both design and manufacture.
In design, the shirt encompasses an all new Jade Green colourway with sponsors, numbering and club badge sublimated in black and gold. Not only that, we want to play our part to help protect the planet too and so this shirt forms a part of our commitment to a sustainable future. The shirt is made from rPET (Recycled Polyethylene Terephthalate) with a lower environmental impact. Every garment is manufactured using a piece of fabric made from the equivalent of 16 recycled plastic bottles. Incredibly, the 'EcoKit' fabric has a more premium feel, smoother to the touch and is slightly lighter than traditional virgin polyester.
In keeping with the clubs 'inclusive' economic philosophy, the shirt is being made available at just £27.50 and can be ordered by email now for guaranteed delivery ahead of the new season to: clubshop@northferribyfc.co.uk