April Super Draw Winners
Congratulations to all the winners of our Monthly Super Draw.
The winners of April's Superdraw as drawn by the Supporters Club Grand National Sweepstake winner Mally Holland, are as follows:-
£50 # 208 Steven Flower
£30 #43 Martin Parkinson
£20 #237 Stuart Farmer
To find out more about the Super Draw and how you can enter please go to our Super Draw page here. You can download details with an entry form by clicking here.
---
North Ferriby FC Golf Day 2021
We are delighted to announce that our 2021 Golf event is again to be hosted by Brough Golf Club and is booked in for Friday 11 June. Last years event was a huge success and the rain couldn't put a dampner on what was a very enjoyable day, fingers crossed the sun will shine for us on 11th June.
If you or anyone you know would like to support us with a team this year, then please get in touch with Les at the email address below. We currently have a selection of tee times available between 8.30am and 3.20pm to choose from.
North Ferriby FC Golf Day
Friday 11 June 2021 - £200 per team
The Day will include:
• Teams of 4
• Coffee and Bacon Rolls on arrival
• 18 Hole Stableford Team Competition (Best 2 scores from 4)
• Two Course meal
• Prize presentation
• Other competitions and prizes throughout the day
To enter a team or enquire about sponsorship opportunities, please email Les Hare asap; les@northferribyfc.co.uk
---
March Super Draw Winners
Congratulations to all the winners of our Monthly Super Draw.
March's Superdraw as drawn by the Superdraw Manager & Cindy Maglana are as follows:-
£250 #280 Helen Horrobin
£50 #11 Mike Dixon
£30 #75 Martin Ward
£20 #73 Nicholas Dsenis-Constantine
To find out more about the Super Draw and how you can enter please go to our Super Draw page here. You can download details with an entry form by clicking here.
---
Football is back at North Ferriby but will sadly be without fans.
North Ferriby Football Club are back in action on 10 April, but the remainder of the season will be played behind closed doors. A decision was made to curtail the league season but there is still some football to be played as Ferriby are the only locally based side left in the Buildbase FA Vase.
Manager Chris Bolder is happy to be back playing football but is saddened its without fans and one of his key players: "It just baffles you as I am sure there would have been other options, but at least we have knock out football, so this is what we have to do.
"I suppose what has happened is good in a way as at least we get a chance to play football, but we know it is a one-off game and if we lose we are out and is season over! The decision over Iwan was deeply disappointing given we did everything right from our side.
"What we have to do this time is to play for the full 90 minutes not just the second half as we did in the first game. This will give us a great opportunity to go through to the next round."
Bolder always felt there would be football back at Ferriby when the lockdown restrictions were lifted and so astutely had made provision to get some game time for the players with a friendly arranged on 3 April, sadly again behind closed doors. They will take on Garforth, a NCEL Premier side, who will certainly give Ferriby a good run out ahead of the Seaham game.
Bolder continued: "At the back of our minds we knew the Vase would continue so the lads have been ticking over but now we can get into some proper training. It will be good to get back together and get some minutes into our legs for the lads to be in the best physical shape possible ahead of the cup tie.
"We have as nearly a fully fit squad as possible for the first training session on 30 March and I am optimistic we will have everyone ready for selection. We chose Garforth as they, like Seaham, are at Step 5 and will be a good test for us.
"Looking toward Seaham, we need to perform in the manner we played in the second half. Yes, we won by a penalty shoot-out, but that second half showed what we are about. Although we won the first game it is now all about one game at a time and we are not looking any further down the track. We cannot afford to as if we take our eye off the ball then it will be all over for us until next season."
---
February Super Draw Winners
Congratulations to all the winners of our Monthly Super Draw.
The winners for February's draw as drawn by Kenneth Maglana are as follows:-
£50 #204 Sarah Dennett
£30 #211 Andrew Shepard
£20 #8 Steve Dale
To find out more about the Super Draw and how you can enter please go to our Super Draw page here. You can download details with an entry form by clicking here.
---
The 2021 North Ferriby FC Supporters Club Silent Auction
You may have seen that our brilliant Supporters Club have organised a silent auction during the month of March to raise much needed funds given that they are still unable to hold events due to Covid restrictions.
They have pulled together a great range of items, available both as Auction and 'Buy It Now' items. Please browse the catalogue along with the images of selected items and if interested please complete the Bid/Order form and return by 31/03/2021 to this email address: northferribyfcsc@yahoo.com. You can also follow this link to watch the launch video: https://youtu.be/3uBr2OV2NfM
You can view the Auction Catalogue, selected Images of items and Auction form on the linked documents here;
Click here to view or download the Auction Catalogue
Click here to view or download selected Auction Images
Click here to view or download the Auction Bid/Order form
There are a diverse and exciting range of items so good luck with your Bids!
---
This season 2020-21 curtailed by FA
North Ferriby Football Club supporters have yet again been given the disappointing news the 2020-21 season has been curtailed by the FA. This comes on the back of the news that Steps 3 through to Step 6 of English Football will not now play again until August.
However on the back of this there is some good news for Ferriby fans who were season passholders prior to this latest announcement as they will get to see their team for free next season. In a statement put out by Club Chairman Les Hare he advised that due to the tremendous support this was the best way of saying thank you to the loyal fans of the club.
Hare said: "My fellow directors and I recognise so few league games were played and yet our incredible supporters have remained loyal throughout. We greatly appreciate their undiminished support and owe every one of them a debt of gratitude".
What this means is that anyone who bought a season pass for the NCEL Division One campaign for last season will be offered a pass for the 2021-22 season free of charge. There is also light at the end of the tunnel for the Villagers with regards to the FA Vase as the competition will continue, possibly in April.
The FA have made a statement to the effect of they would like this competition to continue with a possible start date around April 12th. Ferriby will recommence with their replayed game with Seaham Red Star although it is unclear at the moment whether this will be played with fans or behind closed doors.
---
January Super Draw Winners
Congratulations to all the winners of our Monthly Super Draw.
The winners for January's draw as drawn by Cindy Maglana are as follows:-
£50 #69 Ian Whittle
£30 #78 Laura Partington
£20 #183 Ashley Henshaw
To find out more about the Super Draw and how you can enter please go to our Super Draw page here. You can download details with an entry form by clicking here.
---
FA Vase Fourth Round Tie
North Ferriby were due to entertain West Auckland in the Fourth Round of this seasons Buildbase FA Vase on Saturday 9th January at the Dransfield Stadium. Unfortunately due to West Auckland being placed in Tier 4 of Coronavirus restrictions this game has now been called off.
The competition is almost down to the last 32 but there are still some outstanding Third Round ties to be played especially in the South of England. Furthermore due to most of the country now being in Tier Four the FA have decided to currently suspend the competition until it is safe for games to be played.
---
A Happy New Year to you all....
May I start by wishing you all a Happy and Healthy New Year.
2020 brought a number of unprecedented challenges to the club, the Covid pandemic having come out of the blue with such devastating consequences. I have always maintained it is not how we get knocked down but how we recover. I have been humbled at times and am immensely proud to say that our amazing volunteers in all sections of our club have reacted incredibly well, with dignity, commitment and pride. I must pay particular tribute to all those who coach and manage our teams, the club would not be as healthy as it is without you.
Against all the odds, our wonderful community, loyal sponsors and fanatical supporters rallied to the cause and so as we go into this New Year, the club is now well placed to manage our way through to the end of Covid and beyond. The generosity of everyone has been greatly appreciated and I owe a debt of gratitude to so many of you.
I said last year that North Ferriby Football Club would become even more formidable, we have and will continue to do so. On behalf of my fellow directors Martin, Simon and Jim we wish you all a happy and safe 2021.
Les Hare
Chairman
---
Christmas Raffle 2020 and December Super Draw Winners
Congratulations to all the winners of our Christmas Raffle and Super Draw.
Our sincere thanks to everyone who supported us this year, it is so much appreciated by all at the club.
To find out more about the Super Draw and how you can enter please go to our Super Draw page here. You can download details with an entry form by clicking here.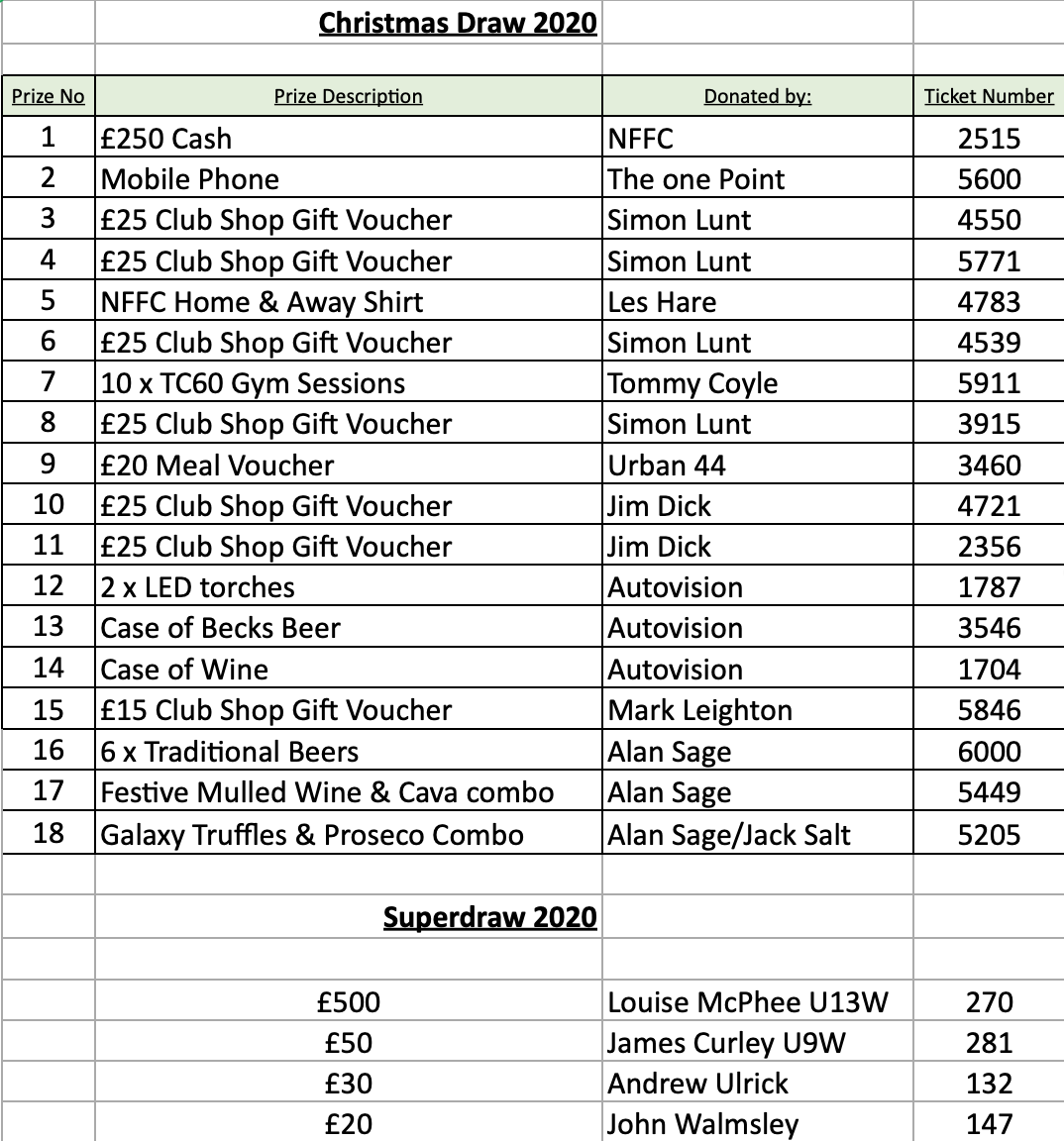 ---
November Super Draw Winners
The November Superdraw winners as drawn by Gill Hare last Saturday were as follows:-
£50 #130 Rachel Marriott
£30 #226 Pete Batacanin
£20 #126 Gillian Blamires
---
New Partnership with Coyle Sports Community
North Ferriby Football Club are proud to announce a partnership with Coyle Sports Community for the naming rights of the club's 4G arena at the Dransfield Stadium. The Northern Counties East League Division One side which boasts two senior teams, a ladies team and a host of junior teams see this as further progression to an already forward thinking club.
The deal was set up with former professional boxer Tommy, Hull City defender Lewie, golfer Joe and Rocco Coyle, along with business partner Paul Sewell, by new Ferriby Vice-Chairman Glen Rimmington. Rimmington himself a former Ferriby player in the late 1980's is happy the deal has come to fruition for both parties.
"I have known the Coyle's for many years so for them to be involved and have them name our 4G facility the Coyle Sports and Community Arena is fantastic not only for the club but for them as well", said Rimmington.
"I got talking to Tommy in the gym and it went from there and here at Ferriby we are a forward thinking Community Club which continues to grow. After we had the discussions it is great for us to announce them as the naming rights for our 4G arena at the stadium.
"Knowing Tommy and the lads I appreciate what great work they do with the many sides to their project and we are so glad to be a part of it. They do tremendous work with Siemens and work with underprivileged kids so their hearts are really in a fantastic community project."
Lewie Coyle has returned to the city to play for Hull City after his transfer from Fleetwood Town in the summer and speaking at the launch said: "It's nice for us to give something to not only grass roots sport but the community. It also made sense, especially for me, to come back to where it all started for me at the age of five or six.
"I used to be down here with Darren France learning my trade back in the day so I know how much it means to have a facility like this to give young kids a chance. It's not just for the sport but to socialise as well and to gain all the skills you need to move forward in life."
Explaining what Coyle Sports Community does Joe, the golfer in the family, added: "Coyle Sports Community has a footballer, boxer and golfer in the family so we just want to try and provide those kinds of opportunities to kids in and around Hull and East Yorkshire some of the chances we had as kids. We just want to give back and provide an opportunity for kids to get into a sport and more importantly gain some life skills like we all did while we were growing up through sport."
---
North Ferriby away shirt now on display at the National Football Museum
Curators at the NationalFootball Museum in Manchester have run the rule over this season's new football shirts and selected the country's very best. The museum's expert team pored over hundreds of shirts from Premier League, WSL, Women's Championship and non-league and finally settled on a Top 25.
Many of the shirts in the Top 25 list will now enter the museum collection one of which is from Northern Counties East League Division One side North Ferriby. It is the best shirt in non league football, the top 25 in English Football and included in the top 20 in the world.
The Ferriby shirt has been manufactured by Hope and Glory who have packed a high level of attention into one shirt. Green and gold is a winning colour combination and the shirt has environmentally friendly credentials too as it's made from recycled plastic bottles.
From seafoam green to light-flash orange, from the zebras and dazzle ships to progressive pirates, bright football shirts are putting a zest into the game. Shirts inspired by city steelwork and those made from recycled plastic bottles, there has never been a more creative time for football shirt designers.
After weeks of scrutinising home, away and third shirts, museum curators have judged Bristol City's away offering – a purple and lime creation designed by Hummel – as the most striking of the 20/21 campaign.
The Championship side fended off stiff opposition from Manchester City away (2nd), Everton third (3rd) and Arsenal home (4th), who all boast smart shirts this season. Two shirts from the Women's game make the list: Bristol Rovers Women's away (9th) and Lewes Women's away (11th).
Four non-league clubs make the Top 25: North Ferriby away (6th), 1874 Northwich home (10th), Bury AFC away (19th), Halifax Town third (21st). Manchester United's third strip – the 'zebra' was described by judges as 'undeniably striking' and finished 13th.
Jon Sutton, Head of Exhibitions at the museum said of the winning Bristol City shirt: "Purple and lime wouldn't normally be considered a desirable combination, but this is an absolute banger.
"For Robins fans these colours also evoke memories of a famous night at Anfield in 1994 when they knocked Liverpool out of the FA Cup. The pattern has a strong resemblance to the classic Netherlands shirt from 1988 which can't be a bad thing. The goalkeeper shirts are quite something too!"
This is the very first time the museum has scrutinised football strips. Curators assessed look and style while also considering identity, historical stories behind shirts, revolutionary design features and green credentials.
The museum's Top 25 comes at a time it has extended its Strip! How Football Got Shirty exhibition until Spring 2021 and the exhibition has more than 200 shirts on display. The museum also launches a new six-series podcast which delves further into the history and evolution of football shirts.
Sutton added: "We are witnessing something of a revolution in football shirt design – certainly in colour range and combinations.
"Many of these current shirts hark back to the 90s era. Clubs are getting bolder and more adventurous with their creations. It's also fantastic to see non-league clubs making our Top 25 with some stunning efforts in the lower leagues."
The team at the museum will be discussing everything to do with football shirts during a new podcast. The Strip! podcast is recorded live with new episodes released each Friday. The podcast is supported by The Space through funding from Arts Council England and the National Lottery.
The exhibition Strip! How Football Got Shirty is on at the National Football Museum until Spring 2021. The museum is currently open Thursday to Sunday. More information and tickets go to www.nationalfootballmuseum.com
All enquiries regarding the purchase of the North Ferriby away shirt at just £27.50 should be directed to Clubshop@northferribyfc.co.uk
North Ferriby appoint Glen Rimmington as new club Vice Chairman
The resurgence of North Ferriby Football Club has quickly resumed momentum following lockdown and Chairman Les Hare is wasting no time in strengthening his off-field operational team with the appointment of a Vice Chairman.
Glen Rimmington, a successful local businessman who shares a 20-year association with the club as a former player and youth team coach is taking up his new appointment with immediate effect.
Les commented "I'm absolutely delighted to announce Glen as my Vice Chairman and am thrilled we now have this opportunity to work together. We share a lifelong interest in football and North Ferriby in particular. We've known each other for some 30 years and so with his obvious business and operational skills it's the perfect fit".
Glen added "I am delighted to accept this role at the Club I have had an association with for many years both playing and coaching. These are exciting times at the club and things are slowly getting back to where they need to be. It's been unbelievable to witness the local interest and attendances recently given what is going on in the world. I feel I can bring a new type of energy and dimension to the club moving on and look forward to working with Les and everyone involved".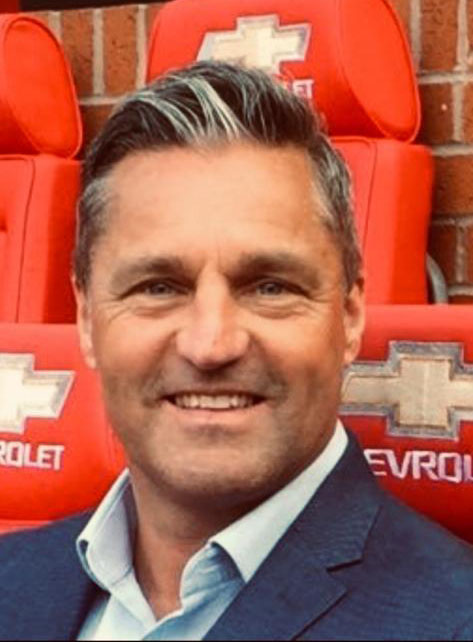 ---
Ferriby sell out for fourth game in a row
Within 40 minutes of the tickets going on sale, North Ferriby's game on Saturday against Parkgate has sold out. This will be the fourth game in a row when the club have been able to have the maximum 300 in the ground due to current Covid regulations.
"With Elite football not playing it is fantastic that we are able to have fans in the ground and that we are able to put up 'Sold Out' signs," said Villagers Press Officer Mark Chestney.
"We will be keeping the ticket procedure in place for the foreseeable future and unfortunately some fans have been disappointed not to have been able to watch. To help fans with this we do still have season tickets available for purchase which will also give pass holders priority for cup matches."
If you would like to purchase a season pass you can get them through the club shop at www.nffcclubshop.co.uk. Adult passes are available priced at £85 with Concessions costing £50.
Tickets for North Ferriby's game at the Dransfield Stadium against Nostell Miners Welfare set for Tuesday 20thOctober will go on sale on Friday 16th October at 6 p.m. This game is a 7-45 p.m. kick off but please arrive early due to current Covid restrictions which are in place.
---
Trip to Manchester for Villagers in the FA Vase
After their tremendous win over Northwich Victoria last Saturday North Ferriby will travel toWythenshawe Town in the First Round proper of this seasons FA Vase. A Danny East penalty saw the Villagers win through after coming back from 2-1 down early in the second half to win 3-2.
Thankfully Ferriby won't have to face one of Wytheshawe's most famous son's in Manchester United and England striker Marcus Rashford who hails from the area. Manager Chris Bolder is happy to have drawn a side at the same level as Ferriby albeit in the North West and a potentially winnable fixture.
"It is good we have been given a tie against a side the same level of us which means it gives us a great opportunity to progress in this competition," said Bolder.
"I know it is away from home the way we played against Northwich showed the real character we have in the squad. We will certainly do some digging on our opponents to make sure we have all the details on how they play in what I am sure will be another tremendous cup tie."
Wythenshawe play in the North West Counties West Division One South asnd have played one league game so far this season. They won 1-0 at New Mills in their only league game of the season so far but will have more games under their belt prior to the cup game.
---
World acclaim for North Ferriby club shirt
If you were told North Ferriby's away shirt had been rated better the Premier League championsLiverpool away shirt it would not be believed. However, the website Footy.com have voted their 100 best world shirts and the Northern Counties East League club have come out at number 20.
It was earlier this week the club were contacted to have their away shirt on display at a new exhibition at the National Football Museum to be held in late October. The Villagers were also awarded a trophy for having the best away shirt in non league football so accolades are coming thick and fast.
"To be voted the best away shirt in non league was good and to have it on display in Manchesterwill be tremendous but to be 20th on the world stage is frankly amazing," said Ferriby Press Officer Mark Chestney.
"When you look at the list and see our great Community Club have beaten off the likes of Liverpool, Slavia Prague, France and Inter Milan it is really special. But to also be just under teams like RB Leipzig, AS Monaco, Norway, Motherwell and Manchester City is still some achievement.
"A shirt has been sent over to the National Football Museum for their 'STRIP: How Football Got Shirty Exhibition after we were placed in the top 25 English kits for 2020/21. This further goes to show the big strides we are making at this great club."
If you would like to get your hands on this great shirt then you are able to at the price of just £27.50 (plus £5.95 p and p). The price of the shirt is less then half of the cost of all the major competitors and available in sizes from six months to 5XL.
To order the shirt please click on the following link: https://www.nffcclubshop.co.uk/product/nffc-away-shirt-2020-21/
---
North Ferriby FC awarded funding to help their return to action
Great news for football in the East Riding today as North Ferriby are celebrating receiving funding from the Premier League to help them with their costs toward providing for the safe return of supporters to their stadium.
The Matchday Support Fund grant of £2000 will help toward the cost of measures that have made their ground safer for the 2020/21 season given the challenges caused by COVID-19.
The Matchday Support Fund is managed by the Football Stadia Improvement Fund (FSIF), which is financed by the Premier League and supports non-league and Women's Football Pyramid clubs with the cost of improvements to their grounds.
The Matchday Support Fund follows the recent Pitch and Club Preparation Funds, which saw £8.7m in grants awarded by the Premier League, The FA and Government's Football Foundation to prepare the country's playing surfaces and facilities for the return of football.
---
COVID-19 Update Thursday 24th September
Our football club, like all other businesses in England, is required to support the new NHS Covid-19 App which launches tomorrow, Thursday 24 September. All visitors to The Dransfield on a matchday or users of The One Point Sportsbar will therefore be required to scan our QR code available on both the turnstile gates and clubhouse entrance door upon arrival. (This will replace the Eve App we've been using of late).
In order to save time (and queues on matchdays), may I respectfully request that you download the NHS App as soon as possible. Full details of the App are attached for your convenience. Let's all stay safe and in doing so ensure we can retain access to our football club.
Whilst writing, please note that as a result of the most recent government announcements users of our bar facilities will be invited to either sit with table service or order at the bar for take-out. Please be advised that the wearing of face masks (only whilst in the bar) is now mandatory for those choosing the take-out option. Masks are NOT required for those selecting to stay indoors with table service. Importantly, please also be aware that standing within the bar is no longer permitted and in keeping with current curfew restrictions our bar will have to close at 10pm.
As always, your co-operation, patience and understanding is greatly appreciated.
Les Hare | Chairman
---
Dransfield Properties continue their support of North Ferriby Football Club
Dransfield Properties has announced that the company is continuing to support North Ferriby Football Club for the coming season. The club was formed last year following the demise of North Ferriby United and starts the 2020/21 season in Division 1 of the Northern Counties (East) Football League.
Mark Dransfield, Managing Director of Dransfield Properties, has close personal links with the club having played for North Ferriby's reserves side as a teenager in the 1980s. Mark'sSheffield based property company went on to support The Villagers for two decades and renewed links with the newly formed club for the 2019/20 season and now the 2020/21 season. The company's logo is on the new season's kit.
Mark said: "I have a long history with North Ferriby, they have had a tough first year as the newly formed club with the effects of the pandemic, as have so many football clubs across the UK.
"We are particularly pleased, therefore, to be able to support the club again this year. The new jade coloured kit looks absolutely fantastic and we are delighted to have our name on the shirts for the new season."
Club Chairman Les Hare commented: "I am absolutely thrilled that Mark and Dransfield Properties are continuing to support us for another year. The Dransfield family have been fantastic supporters over the year and it really has been great to have the name associated with North Ferriby again over the last 12 months and now into the coming season."
The 'not for profit' community football club provides opportunities to more than 200 youngsters as well as having ladies, intermediate, reserve, and senior team players. As well as proudly carrying the Dransfield business on the shirts, the ground of North Ferriby Football Club was also renamed "The Dransfield Stadium" last year.
To keep up to date with North Ferriby's news and fixtures go to https://northferribyfc.co.uk/and to find out more about Dransfield Properties visit www.dransfield.co.uk
---
2020 Heritage Open Day
100 Years of Football in North Ferriby
North Ferriby Football Club is featuring in the 2020 Heritage Open Day event in celebration of 100 years of football in the village. Our chosen open day is Sunday 20 September, when the club will throw open its doors between 11.00am and 4.00pm to conduct tours around the stadia and provide visitors with talks on our incredible history. Needless to say, in accordance with current restrictions tours and talks will be limited to parties of not more than six at any given time.
Potential visitors are recommended to click on the link below to view the special trilogy feature written in celebration of the club and a prelude into how this little village club is steeped in such rich history.
www.hullandbeverleyheritagecollection.co.uk
North Ferriby looks forward to welcoming both first time visitors and perhaps existing supporters who may be interested in learning a little more of the club's background. There's no need to book in advance, we have ample car parking, onsite disabled facilities and light refreshments are available.
Les Hare | Chairman
---
North Ferriby FC Golf Day 25th September 2020.
Unfortunately, like so many events, our annual golf day had to be cancelled in May due to the Covid situation. Thankfully, it's now re scheduled and is going ahead on Friday 25 September at the prestigious Brough Golf Club. Please see attached for details.
This our first fundraiser following 6 months without income so I if you would like to support the club by entering a team please email: les@northferribyfc.co.uk
We hope that you can join us!
North Ferriby FC Pre-Season Fixtures Announcement
We are pleased to announce the following pre-season fixtures in the run-up to 2020/21 season.
The Villagers' pre-season fixtures are as follows:
Wednesday 5th August: South Cave (H)
Saturday 8th August: Bottesford Town (H)
Saturday 15th August: Cleethorpes Town (H)
Tuesday 18th August: Bridlington Town (A)
Saturday 22nd August: Knaresborough Town (A)
Saturday 29th August: Gainsborough Trinity (H)
Please note that due to current government guidance, these games must regrettably take place behind closed doors. Home games will be taking place at The Dransfield Stadium.
Live commentary of North Ferriby's home games will be available on Hull Kingston Radio (107.4 FM), and in-game updates as well as match reports will be available through the club's social media channels.
Having announced a combination of both re-signings and new arrivals, the club and especially manager Chris Bolder will be keen to see how the squad gels in these first competitive games since early March and look to ensure the club are ready for their upcoming season.
---
We're back!!
Independence Day is coming and our One Point Sports Bar & Beer Garden is reopening.
In addition to socially distanced seating within our 'Covid compliant' clubhouse (we still have BT and SKY on our large screens) you can now enjoy our new beer garden too, affording great views of the Humber Bridge and enjoying a sunny south facing position.
We're opening both Saturday and Sundays 12 noon to 7.00pm in a safe location with great beer prices (£3 pint) and premium gins (£2.60).
We look forward to seeing you.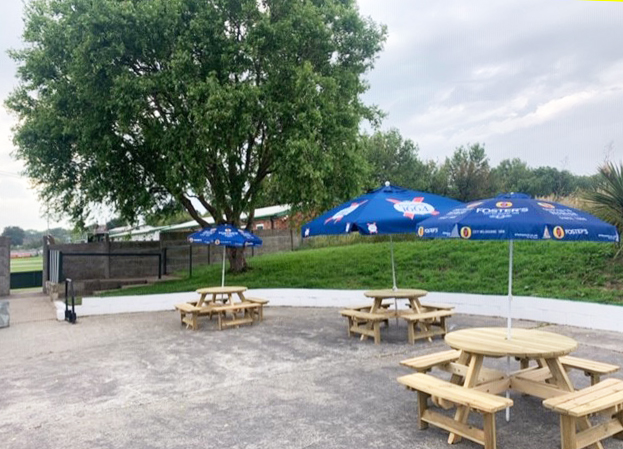 ---
New 'away' shirt launched and now available.
The club is both excited and delighted to launch our new away shirt for the 2020-21 campaign. In a complete change from last seasons 'one-off' retro design to commemorate 100 years of football in Ferriby, this new shirt is innovative in both design and manufacture.
In design, the shirt encompasses an all new Jade Green colourway with sponsors, numbering and club badge sublimated in black and gold. Not only that, we want to play our part to help protect the planet too and so this shirt forms a part of our commitment to a sustainable future. The shirt is made from rPET (Recycled Polyethylene Terephthalate) with a lower environmental impact. Every garment is manufactured using a piece of fabric made from the equivalent of 16 recycled plastic bottles. Incredibly, the 'EcoKit' fabric has a more premium feel, smoother to the touch and is slightly lighter than traditional virgin polyester.
In keeping with the clubs 'inclusive' economic philosophy, the shirt is being made available at just £27.50 and can be ordered by email now for guaranteed delivery ahead of the new season to: clubshop@northferribyfc.co.uk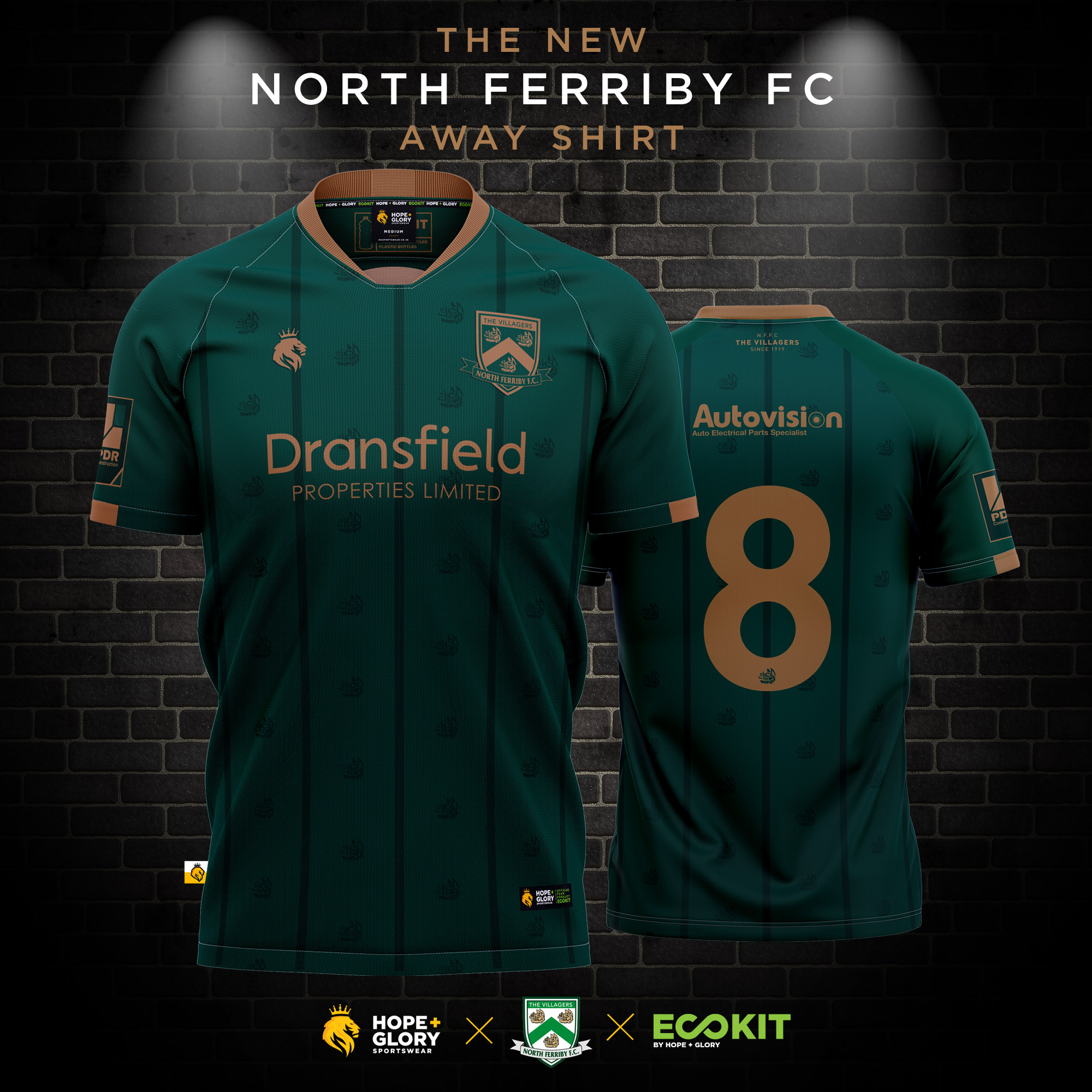 ---
---
Season Passes 2020-21
Normally around this time of year supporters can expect the club to launch its latest season ticket campaign with slick footage of The Dransfield, fans celebrating and specially crafted hashtags for social media. This, however, is no normal year. Not for football, not for the world as a whole.
We find ourselves in an unprecedented situation where a global pandemic is affecting everyone's lives. A knock-on effect is the suspension of domestic football, leading to speculation and uncertainty. As we all know; details on how or when next season will start have yet to be agreed. One thing we do know, however, is that once again the club needs your support.
Despite the total lack of clarity surrounding football a number of you have expressed the wish to support the club by buying your season tickets and so in response we have decided to put season passes for the 2020/21 campaign on sale from today.
We are doing this while fully recognising that in these uncertain times many supporters will have a big decision to make in terms of not just how, but indeed whether, they can continue to support their team next season. In pro leagues, broadcast income provides the main source of revenue for clubs. In non-league, however, ticket sales are and likely always will be one of the largest sources of income for our clubs. We all rely heavily on season ticket purchases to balance the books.
So the big challenge facing us now, is how can we try to balance the club's need for season ticket income with the uncertainties facing our supporters?
To try to find some balance, we have looked at pricing and at how we can make it as easy as possible for our supporters to help us. See our Season Pass Flyer and Application form which you can download here.
Season Pass Guarantee
Our 'Season Pass Guarantee' will ensure supporters get the full value of their 2020/21 season pass regardless of how next season shapes up. To be absolutely clear, the club is making a very simple pledge to supporters who buy their season pass for 20/21: no-one will lose out.
A 20/21 season pass guarantees you 19 league matches at The Dransfield, regardless of the duration of the campaign. If season 20/21 cannot offer supporters access to a full complement of 19 home games then fans who renew their season pass for the following season will be credited with the value of the outstanding number of matches for season 21/22. Those who chose not to renew their season pass will be offered the relevant number of match tickets for season 21/22. In short, the club is committed to ensuring that no supporter will be left disadvantaged as a result of buying a pass for the 20/21 season.
Free Instalment Facility available
We recognise too that many of our supporters would benefit from the availability of a scheme to spread the cost of their pass over three months and importantly, free of interest or service charges. Anyone wishing to take advantage of the scheme need simply contact us via the following email for details: clubshop@northferribyfc.co.uk
---
An update from the Chairman
(Friday 1st May 2020)
I wanted to provide a quick update and to reflect on the fantastic support the club continues to receive.
Our Turnstile Top-up Campaign is now in the 5th week with contributions already topping £1,700 and we are still welcoming new people joining the campaign. If other supporters wish to join please use this link http://tinyurl.com/u8ewb9m . All funds raised will contribute toward our pitch renovation and 4G maintenance programme in the first instance and stadia maintenance/repairs thereafter.
You may have noticed that courtesy of our club captains initiative we have also set up an online FIFA 20 Tournament for Xbox which is proving extremely popular. The deadline for registration is midday 8 May and if interested simply follow this Twitter link for details https://twitter.com/north_ferribyfc/status/1255426595289956358/photo/1
I would also like to thank supporters who bought items in the club shop sale which has generated further revenue for the club. Over 300 items have been sold, all of which have now been dispatched. It would also be remiss of me not to thank the NCEL on behalf of everyone connected with our club for their generous support package.
Finally, it's incredibly heart-warming to see the ongoing support for The Villagers and I would like to express my sincere thanks to our supporters and the many well-wishers around the country and internationally.
Best wishes and please stay safe.
Les Hare | Chairman
North Ferriby Football Club
---
'Turnstile Top Up Campaign' – Chairman's Update
As the proud chairman of North Ferriby Football Club, I am delighted to confirm that at the end of week 1 of our 'Turnstile Top-up' Campaign we have generated in excess of £400. The response to the campaign so far has been absolutely staggering and is testament to the commitment and generosity of our fantastic supporters.
As we know, these are challenging times and I would like to assure you that every penny generated will contribute to the future security of our club, help us overcome the current period and start to plan for next season. In order to ensure we can continue to build on this huge success, we are planning to continue with 'Turnstile Top-up'. This should enable our club to be in the best possible position when things start up again and I would ask that you kindly continue supporting this campaign to provide much-needed revenue for The Villagers.
I'm mindful too some supporters are unable to join the 'Turnstile Top-up' campaign but instead are choosing to make donations, a further £300 this week alone. For anyone similarly looking to donate, simply post your cheque made payable to North Ferriby FC to The Dransfield Stadium or simply BACS our bank account directly. Details are: sort code 09-02-22 account 10792490 and use your name as the reference.
I would also like to take this opportunity to pass on my very best wishes to you and your families and express how much I'm looking forward to the day when we can celebrate together at The Villagers next home game!
Take care and stay safe!
Les Hare | Chairman
North Ferriby Football Club
---
'Turnstile Top-up' campaign set up by North Ferriby Football Club (30.03.20)
A new 'Turnstile Top-up' campaign has been launched today to allow supporters help the club financially amid the Covid-19 pandemic. With the current situation having such a dramatic impact on The Villagers cash flow, the club is reaching out to supporters to generate much needed income to help bridge the gap created by termination of the remainder of this season.
Chairman Les Hare said that the club faced "significant financial challenges ahead" in the wake of the coronavirus outbreak, which has resulted in the total closure of The Dransfield Stadium for the foreseeable future. Cancellation of all remaining home games in addition to various high-profile events, including the England v Scotland U18 International due to take place on 9 April, has left the club facing some hefty financial challenges.
In order to generate much needed support, the club has established a 'Turnstile Top-up' campaign which simply invoices £5 to supporters who register on the system with a weekly deadline for payment each Saturday at 3:00pm. Payment is quick and easy and can be made via the main online payment methods.
The scheme was trialled on 29 March being the fifth anniversary of North Ferriby United's historic victory over Wrexham in the 2015 FA Trophy Final at Wembley and generated £150 within 2 hours. Supporters can now register for the campaign via the following link:
Once registered, supporters can personalise their page and add personal details. Every supporter who registers and makes at least one contribution will be provided with a complimentary match day ticket to a league game of their choice during the 2020/21 season.
Club Chairman, Les Hare is confident fans will get behind the campaign and support the club. "It's been such an emotional season and heart-breaking to end this way. People have moved heaven and earth to support the new club and with the greatest respect I now need to ask them again to dig deep so that the club can be in the best possible position to overcome these unprecedented challenges".
Les added, "Our supporters were extremely generous at the start of the season in contributing via the crowd funded scheme. This time we're simply looking to generate a 'top-up' income from what our supports would have paid at the turnstile".
"I fully appreciate that many people will not be able to make a financial contribution right now – if that's you, please don't worry, I know support for this great club comes in many shapes and sizes. Most importantly, I want you to continue following government and NHS advice and look after yourselves and your families."
If you have any questions regarding the 'Turnstile Top-up' campaign, please email:
Thanks as always for your support.
---
Thank you...
Thursday 26th March 2020
Following the announcement from the FA today confirming the 2019/20 season has ended and all records are to be expunged, I just want to say a massive thank you to every single one of you for all your efforts in what turned out to be an otherwise incredibly rewarding first year for our new club. Your commitment to NFFC is unbelievable and I'm looking forward to working with you all again when we resume.
Stay safe everyone.
---
IMPORTANT NOTICE: COVID-19 Coronavirus update.
Further to any previous communications, it is with profound sadness that I must now inform you that all football and associated training in respect of all of our teams be it men's, women's, senior or youth is now suspended in adherence with guidelines issued by the Government, FA and local Leagues. I can now further confirm that the forthcoming England International scheduled for Thursday 9 April is now also cancelled, as is the Monday night 6 a Side league and Tuesday darts. Needless to say, as soon as we have more information we will advise you accordingly.
As a consequence, we are temporarily closing the clubhouse, ground and 4G to ensure the security of our facilities can be appropriately maintained.
Might I take this opportunity to assure you that despite the enormous financial strain these circumstances will impose upon us, my fellow directors and I will ensure the integrity of our football club is fully maintained amidst these unprecedented times and that with your continued support we intend being in the best possible shape for when we can resume.
Les Hare | Chairman
North Ferriby Football Club
---
North Ferriby Golf Day, at Brough Golf Club - Now postponed until further notice
Our inaugural Golf Day at Brough Golf Club has been postponed due to the current Covid-19 conditions. We have had a great response and had just 5 teams slots to fill. Hopefully we will be able to rearrange for later this summer and will confirm the new date when we are able to do so.
Date: TBC when re-arranged
Venue: Brough Golf Club, Brough, East Yorkshire
The Day:
Coffee and Bacon Rolls on arrival from 12 noon
Teams of 4
Shotgun Start 1.30pm
18 Hole Stableford Team Competition (Best 2 scores from 4)
Two Course meal
Prize presentation
Other competitions, prizes throughout the day
Cost: £180.00 per team of 4 players
To enter your team or to be a sponsor on the day please contact Les via email : email les@northferribyfc.co.uk
---
England U18 vs Scotland U18 Victory Shield international at The Dransfield Stadium now cancelled.
North Ferriby Football Club can now confirm that the forthcoming England International scheduled for Thursday 9 April is now cancelled.
---
6 a side football returns to North Ferriby
North Ferriby Football Club are delighted to announce the return of their popular 6 a side league. Fixtures will be played on Monday nights within the club's state of the art 4G facility. The cost is just £18 per team per week. The club's One Point Sports Bar will be open too showing both BT and Sky Sports. The new league will kick off on Monday 3 February and initial fixtures will be played between 8 and 9pm.
All team applications by email please to: info@northferribyfc.co.uk
---
New Year Message from the Chairman
From the day our new club was approved we have worked hard together and despite all the setbacks achieved far more than anybody thought was possible.
We have brought our community together, increased collaboration across our local businesses fraternity and embraced a spirit of cooperation. Importantly, we have made a difference, both for each other and in what we do within the community.
I hope if you reflect upon our progress, you conclude the journey thus far has been worthwhile—I know I will. In 2020 we will become an even better, stronger and a more formidable club than we are today. Of that I have no doubt.
Thank you for your incredible efforts, not only for all we have accomplished, but also for the instances where we may have come up short. It is that continual striving that sets us apart and reflects our motto – "Pride, Passion and Belief".
I wish you all a happy, healthy and peaceful New Year and look forward to sharing our journey together.
Les Hare
Chairman
North Ferriby Football Club
---
New Years Day Memorial/Charity Match in memory of James Sidwell in association with Hull & E Yorks Mind Charity.
To mark the anniversary of the passing of our late friend, James Sidwell, North Ferriby FC will be hosting a New Years' Day match on January 1st 2020. James' friends will be coming together as two teams, with the thoughts of the two clubs our friend played for in his youth, North Ferriby and South Cave, in mind. As well as a time to come together in memory of James, we look forward to this fixture being an opportunity to support North Ferriby FC's continued partnership with Hull and East Yorkshire Mind of which all proceeds of the day will go towards. Our New Years' Day match invites friends, family and the wider community to come together at the home of North Ferriby FC 1st January 2020 and enjoy live football and an opportunity to raise funds for our worthy chosen charity.
Where ….. Dransfield Stadium, Grange Lane, North Ferriby HU14 3AB
When ….. KO 2.00pm, Wednesday 1st January 2020 … gates open 12.30pm
---
North Ferriby Football Club to host England International
North Ferriby Football Club are delighted to announce that their Dransfield Stadium home has been selected to host the England U18 vs Scotland U18 Victory Shield international on Thursday 9 April 2020.
Club Chairman Les Hare commented: "This is truly a wonderful opportunity for our football club to showcase the facilities we have worked so hard to develop and we're immensely proud to have been awarded such a prestigious fixture. Youth development is at the heart of this club and so perhaps it's fitting our whole community can now share in this acknowledgement of our achievements and contribution to the development of local football generally in this, the 100th year of football in the village".
Humberside Schools FA are proud too to announce the hosting of the Victory Shield U18 international fixture, England v Scotland, to be played at North Ferriby. A spokesman said: "Humberside has a fine tradition of player representation at this level with Levi Tarbotton, now a player for North Ferriby, having captained the England U18 team last season. Previously Matt Bloor, a player from South Hunsley School (as was Levi) also captained the England team whilst playing for North Ferriby. We are delighted to work with Les Hare at North Ferriby FC in planning this prestigious event".
Full details of the game will follow in due course.
---
Don't miss our first Christmas Gin Festival, this Friday 6th December at the Clubhouse from 7pm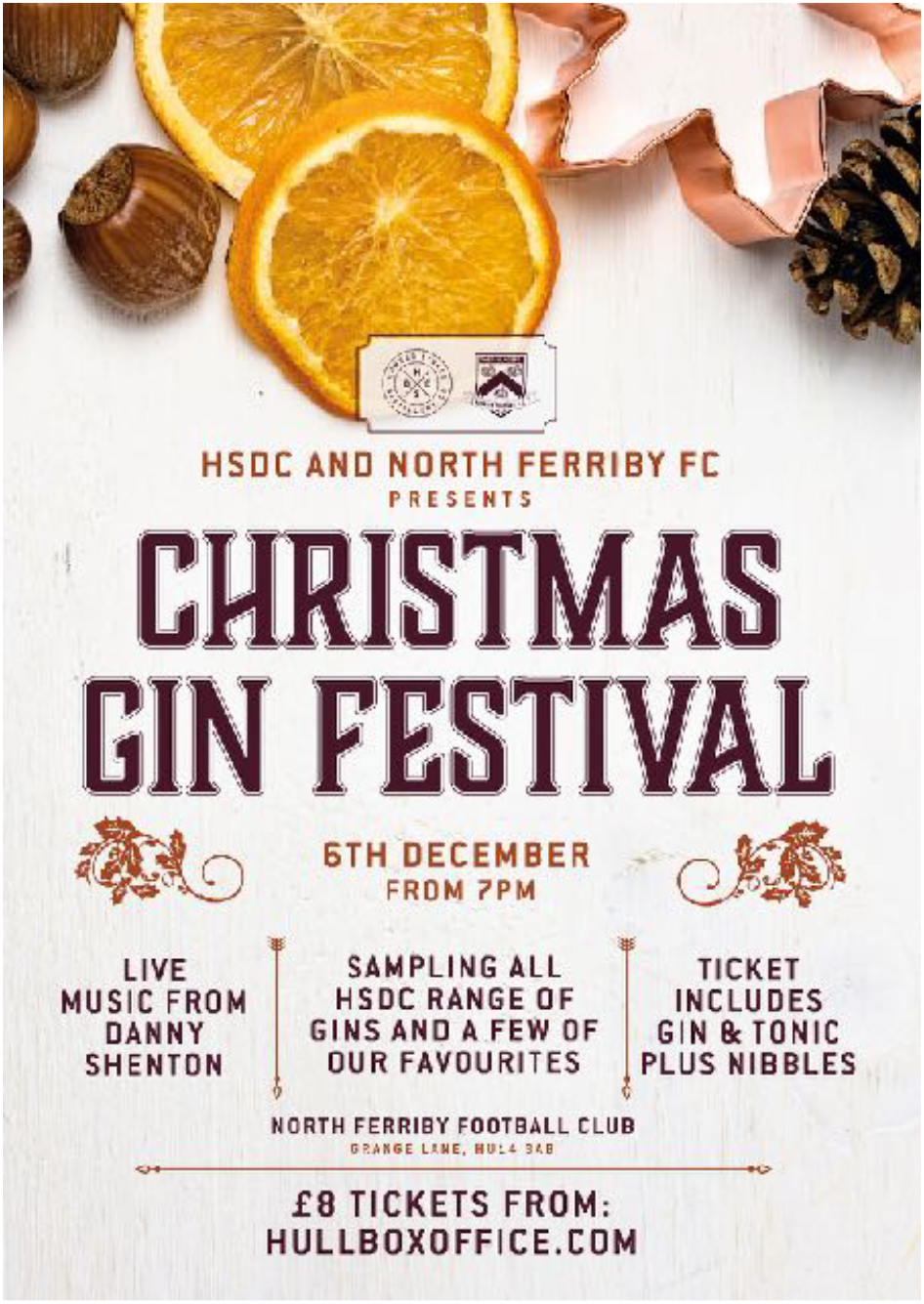 PLEASE NOTE THAT YOU CAN PAY FOR TICKETS TO THE GIN FESTIVAL ON THE NIGHT.
---
New Years Day Charity Match
In Memory of James Sidwell, this New Years' Day Football Match is in association with Hull & E Yorks Mind Charity.
To mark the anniversary of the passing of our late friend, James Sidwell, North Ferriby FC will be hosting a New Years' Day match on January 1st 2020.
James' friends will be coming together as two teams, with the thoughts of the two clubs our friend played for in his youth, North Ferriby and South Cave, in mind. As well as a time to come together in memory of James, we look forward to this fixture being an opportunity to support North Ferriby FC's continued partnership with Hull and East Yorkshire Mind of which all proceeds of the day will go towards.
Our New Years' Day match invites friends, family and the wider community to come together at the home of North Ferriby FC 1st January 2020 and enjoy live football and an opportunity to raise funds for our worthy chosen charity.
Where Dransfield Stadium, North Ferriby HU14 3AB
When KO 2pm, Wednesday 1st January 2020

---
The 'Phoenix' rises!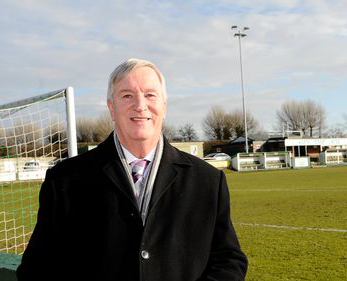 A NEW 'Phoenix' football club in North Ferriby has been approved after an application to the FA was rubber stamped.
North Ferriby Football Club will play out of the Church Road ground next season and take the place of the now defunct North Ferriby United, who were liquidated last month due to unpaid debts.
The new club, led by former United chairman Les Hare with the backing of a number of high-profile local residents and businessmen, will begin life next season in the Northern Counties East League.
The board of the new club will discover at a meeting with the NCEL on May 14 whether they will start life in the Premier Division or Division One, with the hope being the new village side can gain entry into the NCEL's top division. The application by North Ferriby Football Club was swiftly passed by the local FA, who were impressed with the meticulous presentation and the board's plan to run the new side as a non-profit community club.
Hare, who spent over 20 years as chairman guiding the Villagers to Wembley success and on the path to the greatest period in their history before departing four years ago, will run the new club, with the board currently looking to recruit a manager in the next few weeks.
Playing as NFFC rather than United, the phoenix side have adopted the name first used when the Villagers came into existence 100 years ago this year and chose the name in a bid to recognise the club returning to their roots after a turbulent end to the existence of United, who drove many supporters away and upset countless others with their approach.
"It is wonderful to be back at the club my wife Gill and I devoted over 20 years of our lives to," said Hare.
"We would like to think we set the highest standards in terms of local football. It's incredible to think that this year our community can celebrate 100 years of football in North Ferriby, which given recent events, we as a club, are so proud they will now have the opportunity to do."
The Future is green!
Power delivered to the site is now supplied from 100% renewable sources.
Graphics and artwork donated by Kingston Graphics