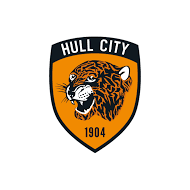 Hull City Under 21's return to the Dransfield Stadium.
Saturday 23rd of July 2022
North Ferriby FC are delighted to announce the return of Hull City Under 21s to the Dransfield stadium for their 2022/23 campaign.
As part of their return, season ticket holders of both North Ferriby FC and Hull City will be able to enter games for free.
The last time Hull City Under 21s played their games in the village was 2018. The young tigers played at York City's LNER stadium last year.
North Ferriby FC chairman Les Hare commented, "North Ferriby FC are delighted to welcome Hull City U21's back to The Dransfield. This is great news for our football community and particularly for season pass holders of both clubs who will be granted free entry to League games".
Fixtures are scheduled to be played on a Monday evening with a 7.00pm kick off. Needless to say, our 'Chuckwagon' and 'The One Point Sports Bar' will be open at every game.