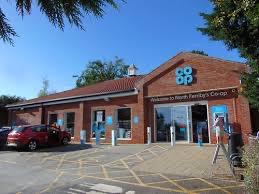 Co-op Community Funding
Monday 19th of December 2022
We have great news, but we need your help!
The COOP has chosen North Ferriby FC as their Local Community Partner. We just now need shoppers to SELECT North Ferriby FC as your beneficiary so that every time you shop with the COOP, we receive some valuable funds toward the next North Ferriby Community Festival on the 20 May 2023.
If you don't already have a Co-op member card then you can sign up and take out a card here :
Co-op Membership - Membership that makes a difference - Co-op (coop.co.uk)
And please don't forget to select us as your beneficiary!
Please do share with friends and family.
Thanks as always for your kind support.